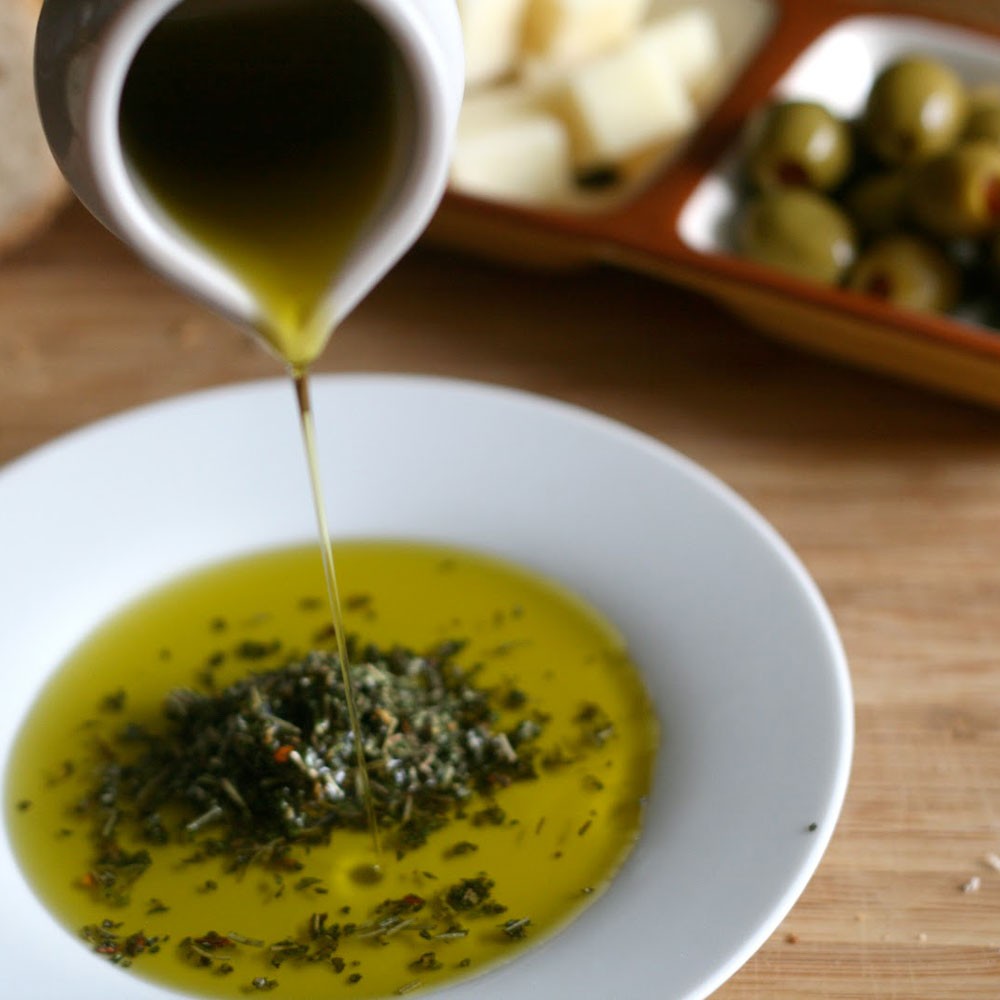 Olive oil helps in enhancing flavor of foods and spices, also pleases our tastiness. Generous use of it will enrich both aromatic and spicy dishes without any guilt because of its healthy benefits. Try these easy food tips using olive oil to enhance your daily diet.
Pour extra virgin olive oil over salads. A simple but healthy dressing.
Use it to marinate fish, meat, vegetables and poultry. Olive oil penetrates them very nicely as well as flavors them too.
Whisk your sauces with olive oil, it helps to blend together all materials in them.
You can make a healthy dip using olive oil, soft cheese and garlic. Add a pinch of salt and serve it as a spread.
Drizzle a tablespoon of olive oil over vegetables or cooked meat. It gives a glazed look plus it will add a zest to the flavor.
For an easy and fast appetizer, rub a garlic clove on bread slices and pour some extra virgin olive oil.
Pour olive oil in a small bowl and add a tablespoon of balsamic vinegar in the middle with spices. Not only it will look attractive but also taste delicious.
Introduce olive oil in mashed potatoes or in baked potatoes. It is a good substitute for butter. Whip in some roasted garlic and salt and you will have the most delicious yet healthiest mashed potatoes.
Saute the veggies or meat with olive oil before grilling or broiling. It will seal the juices and the flavor. Also it will give them a crispy exterior.
Best way to keep homemade sauces fresh is by adding a thin layer of olive oil on top, after you transfer them in a jar.
Olive oil can be a great substitute for butter while baking cakes, cookies and breads. Opt for the mild type of olive oil, especially for the savory breads and cookies.
Olive oil can improve the flavor of almost anything you eat. These easy hacks will help you serve something tasty and healthy to your loved ones.